Used Stairlifts
Discount Stairlifts specializes in used stairlifts. Buying a used stairlift can potentially save your hundred, or even thousands of dollars. All of our used stairlifts are carefully screened and selected. Our used stairlifts are then tested, refurbished as necessary, and made available for sale. All of our used stairlifts come with a warranty (see warranty specifics below), and we always provide complete installation services. Lastly, you can buy with confidence knowing that if we sell it to you, we will provide service and repair for life.
Used Bruno Elan SRE3000 Straight Stiarlift
The Bruno Elan
Our Used Bruno Elan Stairlifts come with a warranty (minumum of two years depending on the exact unit) and complete installation services. Call us today to discuss your specific needs and our inventory availablity. We almost always have used bruno Elan Stairlifts available. This enables you to save several hundred dollars and have your stairlift installed very rapidly.

Used Bruno Elite SRE2010 Straight Stairlift
The Bruno Elite
The Bruno Elite features a larger seat, higher weight capacity, and a more durable motor than the Bruno Elan. Our used Bruno Elite Stairlifts also come with a warranty and complete installation services.

Used Acorn Superglide 130 Used Staright Stairlifts
The Acorn 130 Straight Stairlift / The Acorn Superglide 120 Stairlift
The Acorn Superglide 130 / 120 is a popular stairlift on today's market. These two stairlifts are basically the same with some minor differences that do not affect durability, function, or parts availablity. While Acorn is not the top of the line or best stairlift on the market today, it can be a good low cost alternative. If you are looking for a used stairlift and need to save even more money on your purchase, the Acorn Superglide 130 or Acorn Superglide 120 are good choices.

Ready for more information?
Complete our form here and we will be right in touch

---
Summary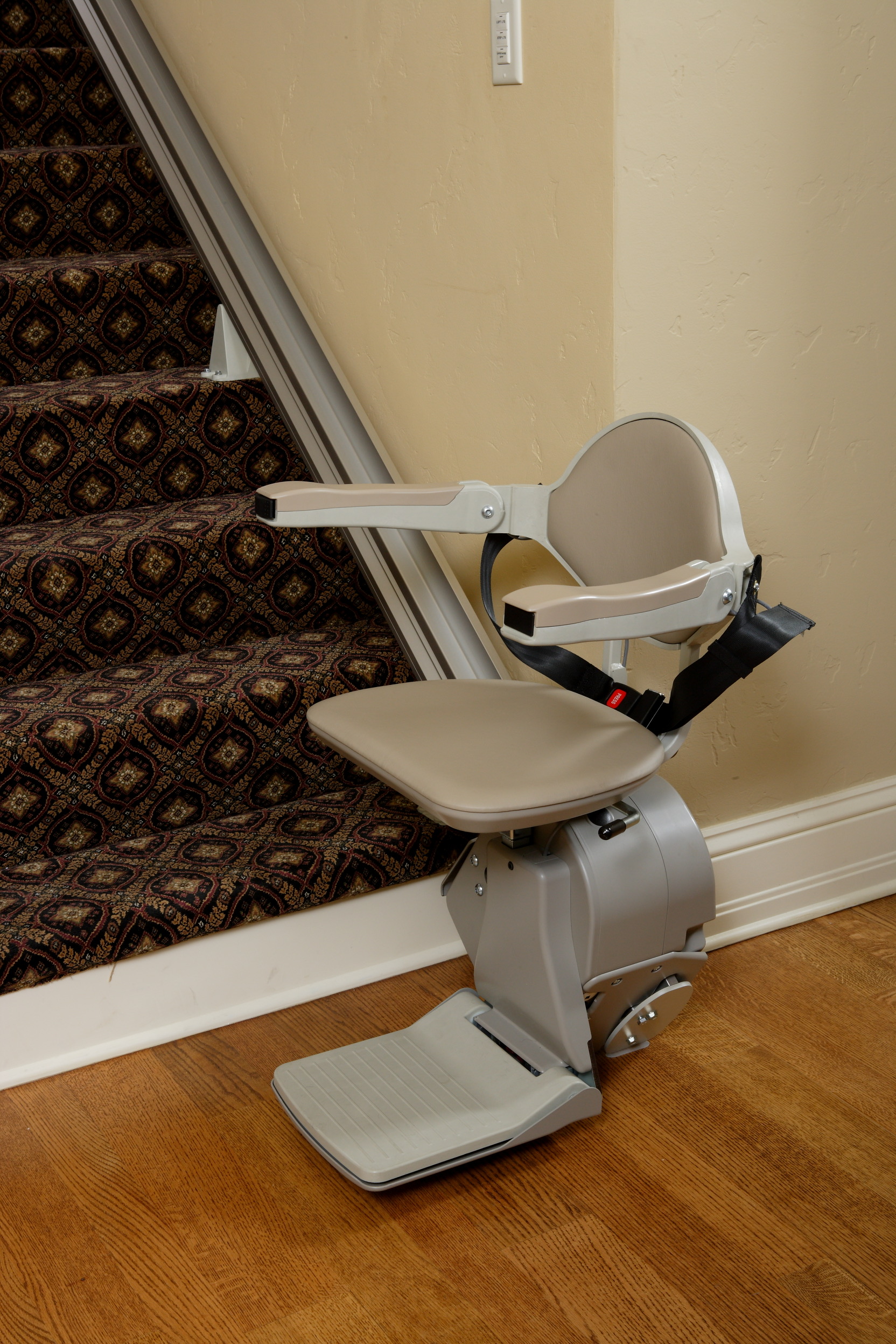 Service Type
Provider Name
Discount Stairlifts
,
Telephone No.866-685-4387
Area
Maryland | Virginia | Washington DC | Delaware | Philadelphia
Description
We provide and install used Acorn Stairlifts and new or used Bruno Stairlifts. Selection from the Acorn 120, Acorn 130, Bruno Elan, or Bruno Elite for our new and used straight stairlifts. We provide installation and service in Maryland, Virginia, Washington DC, Delaware, and the Philadelphia areas.